Design Development and Construction of the New Merlion Pier/Park, Marina Bay.
Completed on September 2002
The Design and Build Project covered the relocation of the Merlion and the Cub to a newly reclaimed park adjoining the One Fullerton Promenade.
The new park was seamlessly extended from the existing promenade. The safe handling of the national icon, site limitations, existing structures and the refined end-product necessitated several engineering feats.
The Scope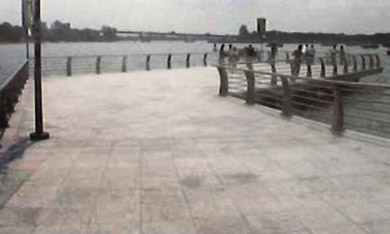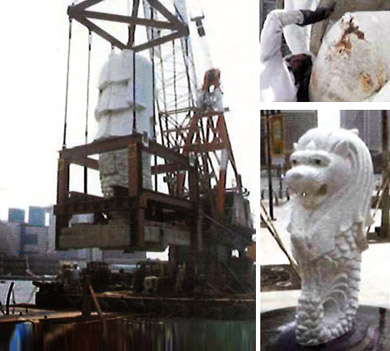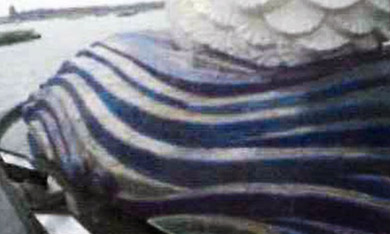 Glass waveform fabricated to sculptured design
Cruise landing with a 8m x 3.5m x 1.5m floating platform
Some Features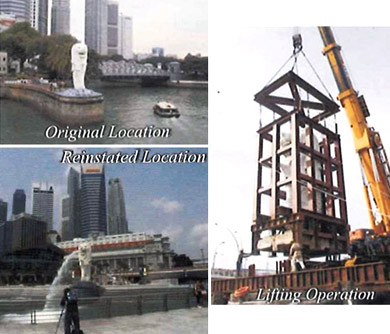 Heavy Lifting
The 70-ton Merlion was lifted with its base underpinned by a 20-ton caged lifting system that was designed for safe barge transport and multiple lifting operations including lifting over a bridge. The Merlion was reinstated intact in its exact prescribed position and orientation.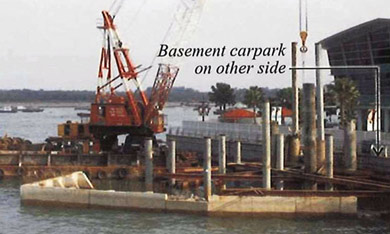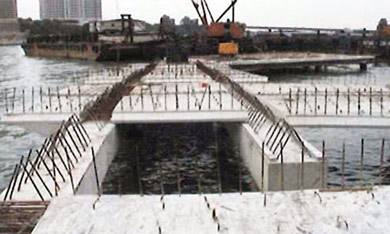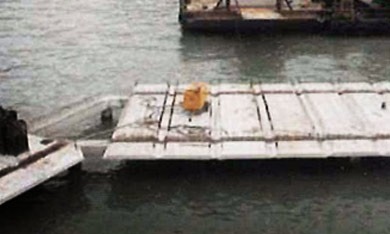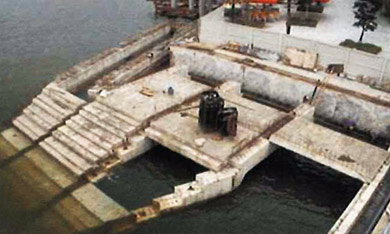 Precast components predominantly used throughout the project

Stoneworks
Included tight fitting curved pieces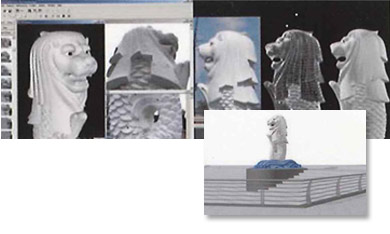 Digital Technologies
Provided the documentation, visualization and analyses